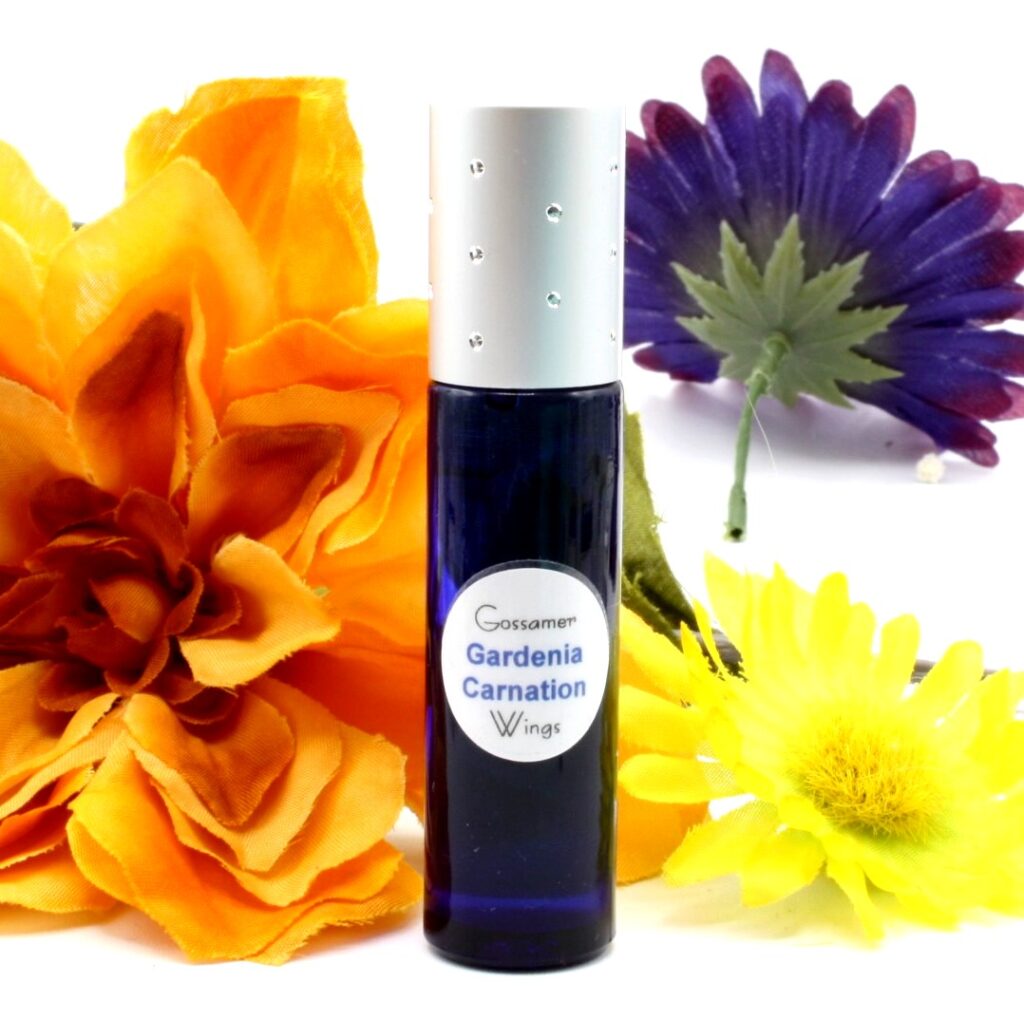 Bold then Beautiful Gardenia & Carnation
(Middle and base notes.)
Time is an important ingredient in all perfumes. Watch how bold this one starts! It opens with an intensely spicy Carnation. It needs about 15 minutes to settle down into a beautiful bouquet. Middle notes make up the bulk of this lovely floral. Ylang-Ylang essential oil is complemented by Gardenia, Orange Blossom, Carnation, Tuberose and Jasmine. The floral mid notes are balanced with the earthiness of Tolu Balsam and spicy Cinnamon Leaf essential oil from Sri Lanka. All the best flowers go into this one.
The Stackable Fragrances are a collection of about 20 fragrances that can be matched with each other to create a unique and more complex scent. These are elegantly simple fragrances that I've designed for this purpose. They can be stacked, meaning, laid down on the skin next to or on top of each other. They can be blended with a finger or kept apart allowing for continued exploration of their nuances.
Each one is awesome all by itself. But the combination of two or more allows for your own creativity to become part of the experience of smell. Combining fragrance in proportions you find interesting results in a unique eau de parfum that is yours alone. Scent stacking and layering takes fragrance to a whole new level. It enables you to fully appreciate each component of the entire fragrance spectrum.
And surprise! They don't have to go all in one place! There's no reason why you can't wear different scents in different places! Just spray one here and spray another one there! Heck! Spray one behind your left ear, another behind the right ear and you can smell in stereo! The future is wide open.
To learn more about that top, middle and base note business,
 click here.