Perfume Academy – Exploring Perfumery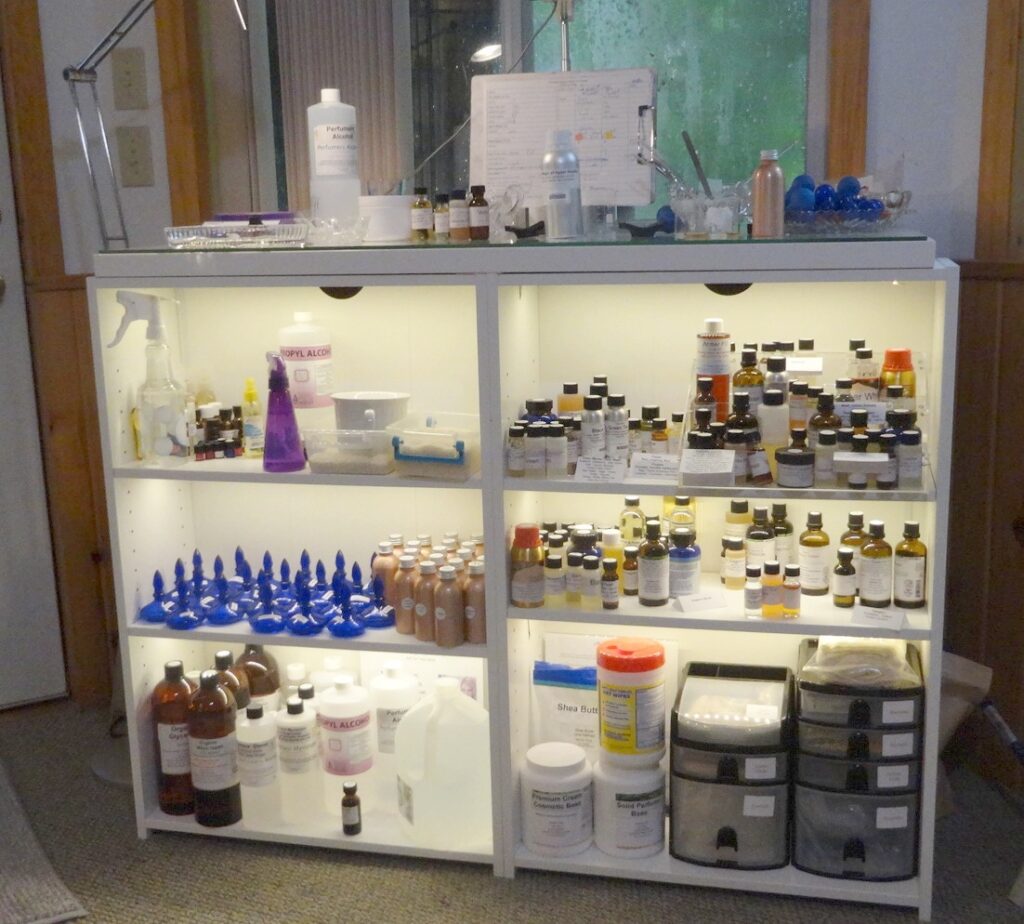 Perfume Academy Exploring Perfume
Make a perfume and learn too! The Exploration class is geared to the perfume lover who wants to appreciate fragrance like a professional. This class is offered in studio only. You will learn about how perfumes are made while you design your own signature scent. It's a fun and interesting adventure into the world of perfumery. You'll learn the terminology of perfumes and how to talk about them. Call to make your appointment. 608.386.5998
More details are below.
Perfume Academy – Exploring Perfumery
Do you have a passion for things that smell good? Would you like to learn about perfume?
Sign up for the Perfume Academy and learn while you design! Get the answers to these intriguing questions:
~What is the difference between perfume, eau de parfum, eau de toilette and eau de cologne?
~What exactly is in a perfume?
~Why would you want to use alcohol or oil as the base of your perfume?
~What is the difference between essential oils and fragrance oils?
~What is the Fragrance Pyramid?
~How do you use top notes, heart notes and base notes?
~What terminology is used in perfumery?